Precise and comprehensive urban context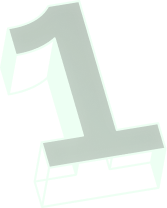 Infused with real time field monitoring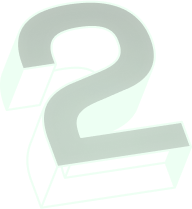 Unveiling the unseen: below-ground visibility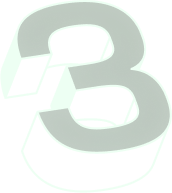 Are you a forward-thinking infrastructure company looking to streamline your operations, enhance efficiency, and ensure optimal resource allocation? At Simplex 3D, we specialize in providing cutting-edge 3D modeling solutions that empower infrastructure companies like yours to take charge of their projects in a whole new way. Our platform offers a private workspace where you can access a detailed, accurate 3D model of the city, tailored to your specific needs.
Imagine having the ability to plan, visualize and monitor your entire infrastructure network in a 3D environment. Our platform creates a dynamic model that includes everything from roads and buildings to utility lines and distribution points. This 3D representation acts as a virtual canvas, giving you unprecedented insights into the layout and structure of the city's infrastructure.
tools
Planning & Optimization
For telecom companies, solar companies, and water cooperatives, optimizing infrastructure distribution is crucial. Our 3D model allows you to simulate various scenarios, test different placement options, and identify the most efficient distribution plan. This leads to reduced resource waste and faster project completion.
Real-time Monitoring and Failure Detection
Our 3D model, coupled with real-time data integration, serves as a command center for your infrastructure operations. Whether it's water pressure fluctuations, solar panel performance, or telecom signal strength, you can observe trends and patterns as they happen. This level of insight empowers you to make informed decisions promptly, effectively preventing issues before they escalate.
Empowering Field Staff
Equipping your field staff with accurate 3D models is like providing them with a digital compass. They can navigate through the city's infrastructure with ease, gaining an understanding of the network's intricacies. This leads to quicker issue resolution and improved efficiency on the ground.
Transparency Beneath the Surface
With Simplex 3D, you're equipped with the tools to master both the visible and hidden aspects of your infrastructure landscape. Our transparency feature allows you to explore the intricate web of underground infrastructure, such as pipes and cables, in a clear and intuitive manner. This unique capability provides insights into the often-hidden layers of your network, enabling better resource allocation, maintenance planning, and overall management.
Collaborative Workspace
Our platform fosters collaboration among your teams. Project managers, engineers, and field staff can work together within the same 3D environment, sharing insights and updates in real time. This eliminates communication gaps and ensures everyone is on the same page.
Your vision becomes a reality with Simplex
Already shaping cities around the globe







Customer Talk
Since we have upgraded to Simplex's 3D platform, our teams can see the entire infrastructure, together with all of the associated data. With a few simple clicks, our network planning, from the get-go, becomes clear.

Pavel Kleiman
Infrastructure Manager, Partner Communications
It's not uncommon that I explore things in Simplex, that can't be seen even in the field. Every discussion starts with Simplex3D, it is a must-have tool for planning in the city

B.Arch.Ed M.A Mickey Utmezgin
Owner Mickey Utmezgin
What Simplex does would have looked like science fiction only 5 years ago

Architect Ami Moore
Partner, Yaski Moore, Sivan
We gained a strong ability to analyse a site, examine alternatives, and present the project's vision
Reem Meir
Head of Urban Planning, Barre-Levie Architects
We are driven by innovation excellence, and this is what makes Simplex the ideal partner to provide our customers with a truly groundbreaking solution, to help them achieve their goals. It's Simplex's pioneering technology that will drive the Italian urban planning sector forward, today, and well into the future.

Andreani Tributi Srl-, Italy
Architecture
Simplex's capacity to vividly portray future projects through 3D is invaluable.

Noam Cohen
Senior Real Estate Analyst at BSRE
Related Media
PR
Aug 05, 2023
The New Google Earth 3D release for developers and gamers: is this a real revolution or just a teaser?
Read More