Precise and comprehensive urban context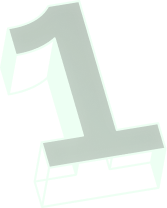 Explore planning alternatives to achieve better decisions, faster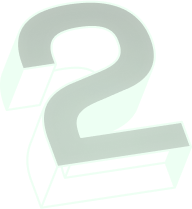 Enhance communication with clear and vivid lifelike 3D visuals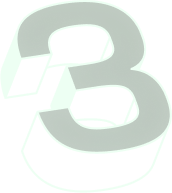 "Architecture should speak of its time and place, but yearn for timelessness", said Frank Gehry, highlighting the importance of designing buildings that blend harmoniously with their surroundings, yet aiming for enduring appeal. However, with the increasing need for sustainable and visually appealing structures on one hand, and the effects of rapid urbanization and globalization on the other, architectural projects are becoming more complex and challenging than ever before. 
Simplex 3D allows architects to immerse themselves in a fully rendered, three-dimensional representation of a city where they can bring their designs to life. With Simplex 3D, architects are no longer limited to designing in isolation or relying solely on their imagination. Instead, they can now accurately visualize how their structures will interact with their surrounding environment, considering factors such as street flow, pedestrian movement, natural light, shadows, and the overall aesthetic harmony with existing buildings. Simplex 3D's platform not only allows architects to identify potential design flaws early, it also allows them to present their ideas to clients and stakeholders in a much more engaging and persuasive manner.
In an industry where time is money, this can make or break a project. 
What's Inside
Unparalleled 3D Visualization
360-degree navigation with detailed resolution, enabling in-depth exploration and analysis of urban context
Contextual Data Layers
Infused with rich, multilayered data, such as zoning, transportation, demographics, and more, and the ability to seamlessly integrate with additional third-party data, Simplex's platform serves as a comprehensive, unified information hub providing different perspectives in a single glance
Plant Your Own Design in minutes
Import your detailed architectural plans from 3D modelling software such as Revit or Sketchup. Further more, you can explore planning alternatives and compare different structures or designs of your project.
Views From Every Floor
Simplex's advanced tools allow you to simulate the exact view from every apartment and every floor. Want to check if the beach is going to be seen from the roof? You got it.
Smart Collaboration Tools
The SaaS-based platform enables seamless collaboration, allowing you to share lifelike 3D views of your plans with customers, authorities, and other stakeholders
Private Workspace
Simplex3D provides a secure SaaS platform with a private workspace where you can plan, create design alternatives, add your own data layers and sketches, and control what you share and with whom
Where All Perspectives Meet
Trusted by 500+ Companies










Customers Talk
It's not uncommon that I explore things in Simplex, that can't be seen even in the field. Every discussion starts with Simplex3D, it is a must-have tool for planning in the city

B.Arch.Ed M.A Mickey Utmezgin
Owner Mickey Utmezgin
What Simplex does would have looked like science fiction only 5 years ago

Architect Ami Moore
Partner, Yaski Moore, Sivan
We gained a strong ability to analyse a site, examine alternatives, and present the project's vision

Reem Meir
Head of Urban Planning, Barre-Levie Architects
It's Simplex's pioneering technology that will drive the Italian urban planning sector forward, today, and well into the future.

Andreani Tributi Srl-, Italy
Architecture
Simplex's capacity to vividly portray future projects through 3D is invaluable.

Noam Cohen
Senior Real Estate Analyst at BSRE
Related media
Case Study
Aug 03, 2023
The Maccabiah Games: Taking Event Management to New Heights with Simplex 3D
Read More