The entire city in vivid 3D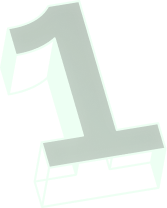 From every perspective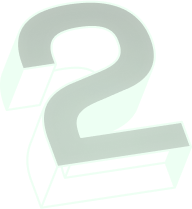 No more misunderstandings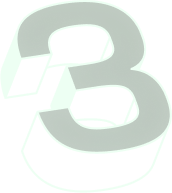 As urbanization reshapes our world, planners grapple with complex challenges to create inclusive, resilient, and sustainable cities. Balancing population growth, climate adaptation, and social equity requires an interdisciplinary approach. This includes viewing future cities from various angles and integrating them for optimal living spaces.
Simplex3D unifies perspectives for a holistic city view, now and in the future. It offers urban planners a single platform for precise and deep city visualization, analysis, and management. Providing 3D city models helps planners explore plans, identify design issues, and communicate effectively using clear 3D visuals. Our SaaS-based platform speeds up informed decision-making, keeping projects on schedule and on budget. With Simplex3D, urban planners can understand realities and nurture sustainable, thriving cities.
Tools for Urban Planners
Dynamic Urban Planning
Detailed 3D city models with data layers like zoning and demographics. The platform presents multiple perspectives in one view, serving as a unified information hub.
Explore Development Alternatives
With Simplex3D, urban planners can compare different structures or designs of a project, simulating the exact impact it will have on transportation, commerce, tourism and daily lives.
Enhance Communication
Simplex3D platform allows urban planners to share lifelike 3D views of their plans with citizens, authorities, and other stakeholders, enabling them to communicate complex ideas in a much more engaging and persuasive manner. 
Simplex3D system main features
Simplex3D system main features
Already shaping cities around the globe










Customers Talk
"With Simplex3D, we gained the ability to analyze an area with the wave of a hand, examine alternatives, and present our story and our vision of the project."
Reem Meir
Head of Urban Planning, Barre Levie Architects & Urban Planners
"It's not uncommon that I explore things in Simplex that can't be seen even in the field. Every discussion starts and ends with Simplex3D. It's a must-have tool for city planning."

Mickey Otmazgin
CEO, Mickey Otmazgin Architecture Ltd.
"With Simplex, I always had all the information at my fingertips when I needed it most. All that remained, was to decide what to do next."

Benny Ben Ari
Head of Operations, Maccabiah
"Simplex's system revolutionized the work processes of business development and planning. It allows us to study the environment and upload 3D models data layers with a few clicks of the mouse."

Noam Cohen
Chief Real Estate Analyst, Blue Square Real Estate
"What Simplex does, would have looked like science fiction 5 years ago."

Ami Moore
Partner, Moore Yaski Sivan Architects
Related media
PR
Aug 05, 2023
The New Google Earth 3D release for developers and gamers: is this a real revolution or just a teaser?
Read More