Accurate property assessment with remote 360° inspections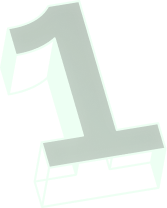 Up-to-date 3D model with extensive GIS integration & measurements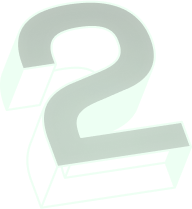 Effortlessly compare historical construction plans and detect permit violations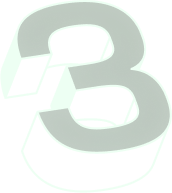 In the fast-paced and dynamic world of 3D urban planning, real estate entrepreneurs face unique challenges when making strategic business decisions and identifying future construction opportunities. Traditional methods of property assessment often fall short, leading to time-consuming site visits and costly evaluations. Additionally, keeping up with rapidly evolving urban growth trends and identifying optimal locations for future construction can be overwhelming without access to accurate and up-to-date information. In this ever-changing landscape, entrepreneurs require a tool that empowers them to gain a comprehensive view of the city, its potential developments, and the strategic opportunities that lie ahead. To thrive in this competitive environment, entrepreneurs need innovative solutions that streamline their decision-making processes and provide them with the tools to envision the future urban landscape with clarity and precision.
Simplex platform offers a photo-realistic model with 3cm per pixel accuracy, accessible from any browser or mobile device. This cutting-edge technology empowers entrepreneurs to make smarter urban planning decisions with features like accurate measurements, shadow analysis, and views from any perspective. By showcasing properties with stunning aerial maps and overlaying demographic data, entrepreneurs can assess potential assets remotely and identify high-growth areas over time. Moreover, with Simplex Atidim, entrepreneurs gain unparalleled insights into future construction plans, enabling strategic business decisions and identifying optimal growth locations.
tools
High Resolution 360° 3D Model
The world's highest resolution 3D model on an urban scale, providing a photo-realistic experience. Entrepreneurs can access this immersive model from any device, gaining clear and comprehensive views of properties
Accurate Measurement and Analysis
Entrepreneurs can leverage Simplex to obtain precise measurements and perform shadow analysis, aiding in property assessments and identifying potential development opportunities
Future Construction Projection
With Simplex Atidim, entrepreneurs gain exclusive access to future construction plans for any city, offering valuable insights into construction plans, upcoming opportunities and identifying optimal locations for growth
Remote Urban Research
Demographic data and remotely research properties schools, transit, shopping, hospitals, or other amenities. Allowing for informed decisions by assessing nearby amenities and seasonal changes in the surroundings
Visual Showcase of Properties
Entrepreneurs can showcase their properties with stunning 3D aerial maps and high-resolution imagery, providing customers with an accurate and up-to-date view, superior to satellite imaging maps, to enhance the overall customer experience
Where All Perspectives Meet
Trusted by 500+ Companies







Customer Reviews
It's not uncommon that I explore things in Simplex, that can't be seen even in the field. Every discussion starts with Simplex3D, it is a must-have tool for planning in the city

B.Arch.Ed M.A Mickey Utmezgin
Owner Mickey Utmezgin
What Simplex does would have looked like science fiction only 5 years ago

Architect Ami Moore
Partner, Yaski Moore, Sivan
We gained a strong ability to analyse a site, examine alternatives, and present the project's vision

Reem Meir
Head of Urban Planning, Barre-Levie Architects
We are driven by innovation excellence, and this is what makes Simplex the ideal partner to provide our customers with a truly groundbreaking solution, to help them achieve their goals. It's Simplex's pioneering technology that will drive the Italian urban planning sector forward, today, and well into the future.

Andreani Tributi Srl-, Italy
Architecture
Simplex's capacity to vividly portray future projects through 3D is invaluable.

Noam Cohen
Senior Real Estate Analyst at BSRE
Related media
PR
Aug 05, 2023
The New Google Earth 3D release for developers and gamers: is this a real revolution or just a teaser?
Read More